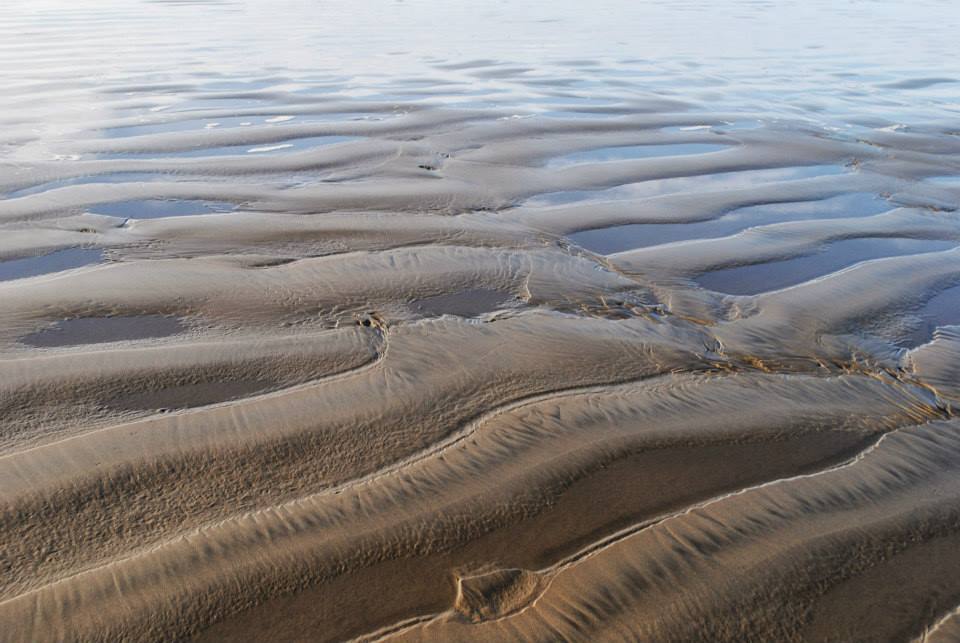 Shellie
By Pamela Davenport
A woman works hard arranging
rocks and sand below this cliff
where I have stopped to watch the sun set.
As she toils, people mill about,
families in bathing suits,
men in khakis and oxford shirts,
women in sunhats. There is hugging,
and then they move into a circle
around the name spelled out in stones.
There is singing and shouting
though I hear nothing but the surf
and chatter from the parking lot.
Shellie's people could be mimes.
They dance, little boys run
and punch each other,
small dogs nip at their feet.
Someone anoints the sand with wine,
girls toss flowers, Milk Duds, Cheetos,
a rabbit's foot and an origami bird
into the silence.
The letters are still distinct,
surrounded now by shells and garlands.
I could start for home, chop
tomatoes and wash lettuce,
but the ocean holds me,
the not-yet-visible moon, Shellie.
It is a weeknight,
there is homework and TV.
Finally the last mourner leaves.
On the empty beach,
the tide takes her slowly,
like a lover. A wave swells
and falls,
a shudder.